Who wouldn't love to get entertained by reality shows once in a while? I love watching reality shows both on TV and online because you know all work and no play...
Now, this is a top ten list of my favourite reality shows of all time, ranging from challenge, elimination, wedding, love and lifestyle reality shows.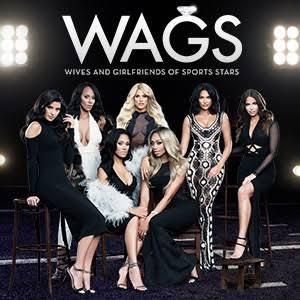 WAGS
WAGS stands for Wives and Girlfriends of Professional Athletes. It premiered on E! Television Network on August 18, 2015 and has since been airing till date. The show reveals both the professional and personal lives of several WAGs and digs deep into the stressful but extravagant lives the women and their husbands, boyfriends and fiances encounter which makes it more addictive episode by episode leaving the audience curious of what is going to happen next.
The show features various cast members like Autumn Ajirotutu, Barbie Blank, Ashley North, Natalie Halcro, Olivia Pierson, Sophia Pierson, Sasha Gates, Tia Shipman and several others who featured in various episodes during the course of the season.
I mean who wouldn't feel like being a WAG? Their life is addictive.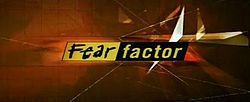 Fear Factor
Fear Factor is a show which involves the contestants in facing different stunts and dares with the aim of winning a grand prize of $50,000. It originally debuted between 2001 and 2006 but was later revived from 2011 to 2012.
Before the contestants are introduced, the host uses the phrase:
"I'm Joe Rogan, and this is fear factor. The stunts you are about to see were all designed and supervised by trained professionals. They are extremely dangerous and should not be attempted by anyone, anywhere, anytime"
On the show, contestants get to face three different stunts. The first deals with their strength, the second deals with their mentality, when most times the contestants have to eat disgusting animal parts and live worms while the third stunt is the final grand prize stunt. If a contestant is too scared to face a stunt or in some cases has the worst performance, they will be eliminated until there's only one winner which leads to the host making his final phrase:
"Evidently, fear is not a factor for you"
Getting dirty and eating nasty things for fifty grand is not a bad idea right? I think I can do that.
The Amazing Race
The show chronicles of a two person team who jet off to various countries and continents around the world trying to win physical challenges and gain prizes along the way, all leading up to the $1,000,000 grand prize for the first team to arrive at the pit stop on the final leg of the race. During the course of the show, the contestants usually travel by airplanes, taxicab, hot air balloons, helicopters, trucks, bicycle, cars, buses, boats and by foot.
The Amazing Race has won 13 Emmy Awards for the most outstanding reality competition programme and it's host, Phil Koeghan has also won the award for New Zealand Television Personality for the Amazing Race.
Just thinking about moving around the world with a loved one is a great experience and nothing sounds better than knowing you are doing it for a million Dollars.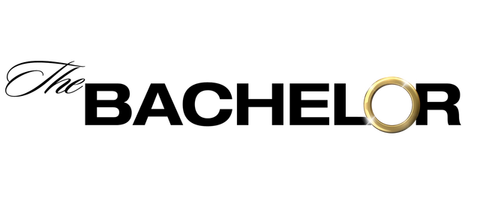 The Bachelor
The show is hosted by Chris Harrison and is designed to spring up love. Here, 25 beautiful women leave their home for the purpose of capturing the heart of a 'Bachelor' who goes on several dates with these women in order to find the one he has the best connection with. His main aim is to have a chance on getting engaged to her on the final rose episode.
The Bachelor debuted on March 25, 2002 and has since been in existence till date. The dates involved in this show are:
Group Date: The Bachelor takes a certain amount of women on a date with one of them having the advantage of getting the best impression rose.
One On One Date: The Bachelor takes only one woman on a date and decides whether or not to give her a rose or send her home.
Two On One Date: On this date, the Bachelor gives one woman a rose and sends the other home.
Every episode ends with a rose ceremony where the Bachelor hands out roses to the woman of his own choice who he wishes to stay in the show while those who don't have roses are sent home.
Successfully finding love on this show could be a diary of great memories you won't want to ever want to lose.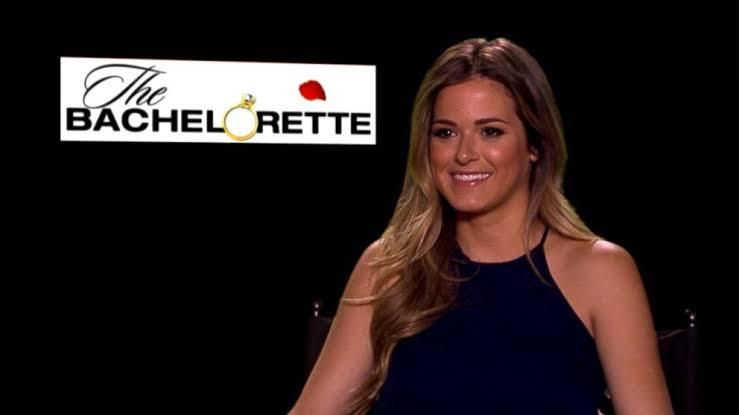 The Bachelorette
Also hosted by Chris Harrison, the show sprang up after the success of the Bachelor and debuted on January 8, 2003-February 28, 2005 but was revived on May 19, 2008-present.
The rules and processes are adopted from its parent show, 'the Bachelor' with the only difference being a woman on the quest for love.
Well yes, women try to find love and I know this could be a roller coaster ride but I tell you, at times it's worth it.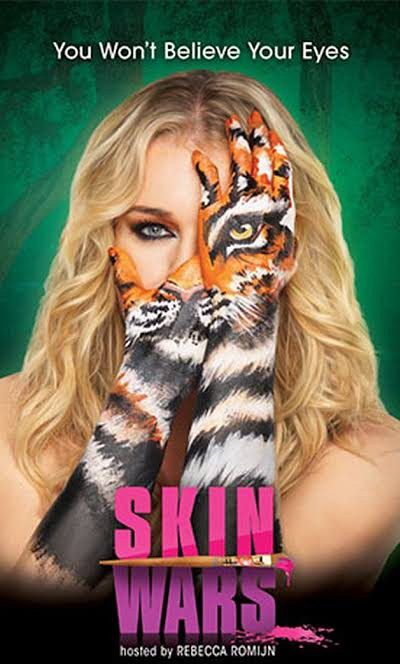 Skin Wars This one-hour long competition show seeks to find the most talented and versatile body painters in the world. The series premiered in 2014 and has since been airing till date. Trust me the paintings done are mind blowing but when a contestant falls short, he or she is going home.
Wow! I wish I had the hands for painting though, its awesome.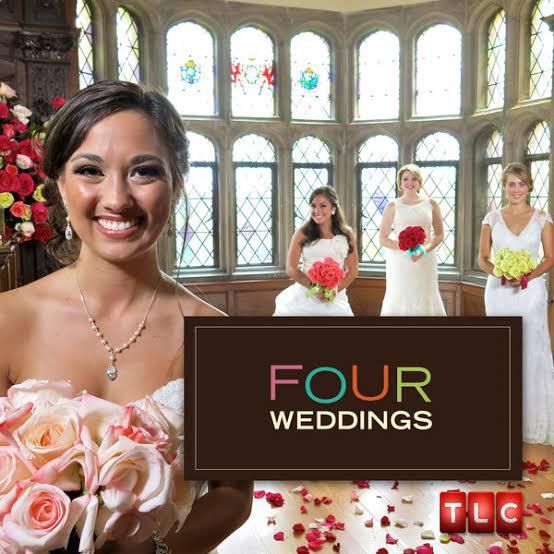 Four Weddings The show premiered on July 6th, 2009 and ended on September 19th, 2013. It centres on four brides attending each other's wedding, rating them from 1-10 on their dress, venue, food and overall experience. At the end of every episode, the four brides discover which couple will win a honeymoon in a luxurious hotel.
As much as your wedding day is your best day for you, you could still do this game show for the fun of it and also for a chance to win that honeymoon you always dreamed about.
Bachelor Pad Hosted by Chris Harrison and Melissa Rycroft (2010), the show is an elimination style reality game show which debuted on August 9, 2010. The show stars 11 women and 8 men eliminated from various seasons of the Bachelor and Bachelorette who compete for the grand prize of $250,000.
These contestants live together in a mansion and take part in both physical and mental challenges to prevent elimination, go on dates with any contestant of their choice and vote other contestants out of the competition. Here, the men vote the women off and the women vote the men off and the man and woman with the highest number of votes are eliminated. But the twist to this show is that these eliminated contestants get to choose which final couple will walk away with the grand prize which is up to this couple to either keep the money to themselves or share it.
I mean who would want to keep $250,000 to themselves knowing fully well that you could not have done without your partner. It actually happened on season 3 which did not sound well at all.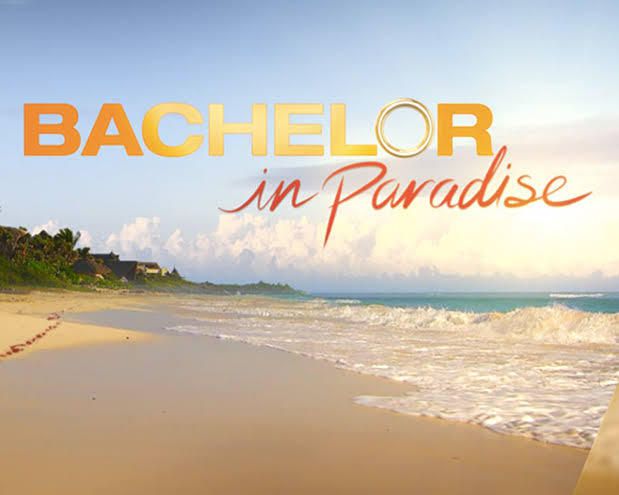 Bachelor In Paradise The show focuses on finding love for previous Bachelor and Bachelorette cast members who are still yet to find love after their season's experience. The show hopes to bring men and women together who genuinely desire to find love in the quest of being engaged at the end of the season.
Bachelor In Paradise has produced one engaged couple each from season 1 and 2 who are now married and three engaged couples at the end of the recently concluded Season 3. The show is followed by 'After Paradise' which is a recap of all that happened during the week's episode.
Finding love and getting engaged on national television does not sound like a bad idea or mean what do you think?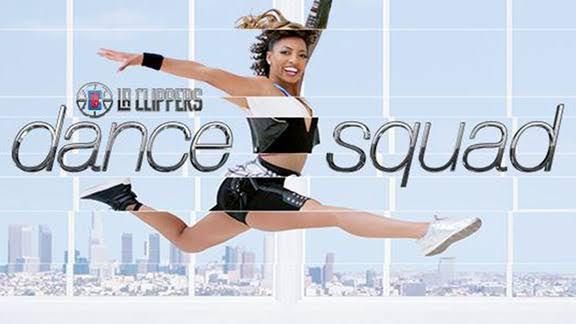 LA Clippers Dance Squad This reality television series premiered on E! Television Network on March 15, 2016 and is still airing till date. The show features seven members which are Hannah Cormier, Kellie, Janeski, Blair Kim, Athena Perample, Savanna Read, Natalie Teneralli and Candace Washington of a dance team for the LA Clippers Basketball team.
The show centres on the professional and personal lives of the team by showing "what it really takes to make it to the floor of the Staples Centre in Los Angeles and dance for basketball fans while representing a high profile global brand".
Dancing could be really tiring and frustrating at times because you have to keep up with every dance routine both home and abroad.
Trust me, all these shows are uniquely interesting in their own way. I watch these reality show for the purpose of relaxin my brain after a long day.
omolara savage (@savage_omolara) * Instagram photos and videos
Mass Communication graduate, creative writer, Public Relations and Advertising Practitioner and about to be a certified OAP and yea I Love Coffee...
Follow me on Instagram
To be informed of the latest articles, subscribe: